Layout: Airport Assault [Work in Progress]
Author: Nameless
Faction 1:
Faction 2:
(i dont know how to switch
to
)
Description:
I tried to balance the flags much as possible.
Because north faction (
) has more advantage to flank with Vehicles, the South Faction (
) is ca. 1,2 km closer to the first objective than the north faction.
But im open for constructive criticism and any suggestions.
Im unsure with Orino because the north Faction can attack them to easy i think. On the other side south Faction can buy Heli and can easy attack Pyrgos.
Main Focus is the battle on the Airport and the possibility to flank.
I hide one "little Easter Egg" for the balance at the point where the player unit ist standing, so south faction can´t shoot over the sea to pyrgos.
Pictures: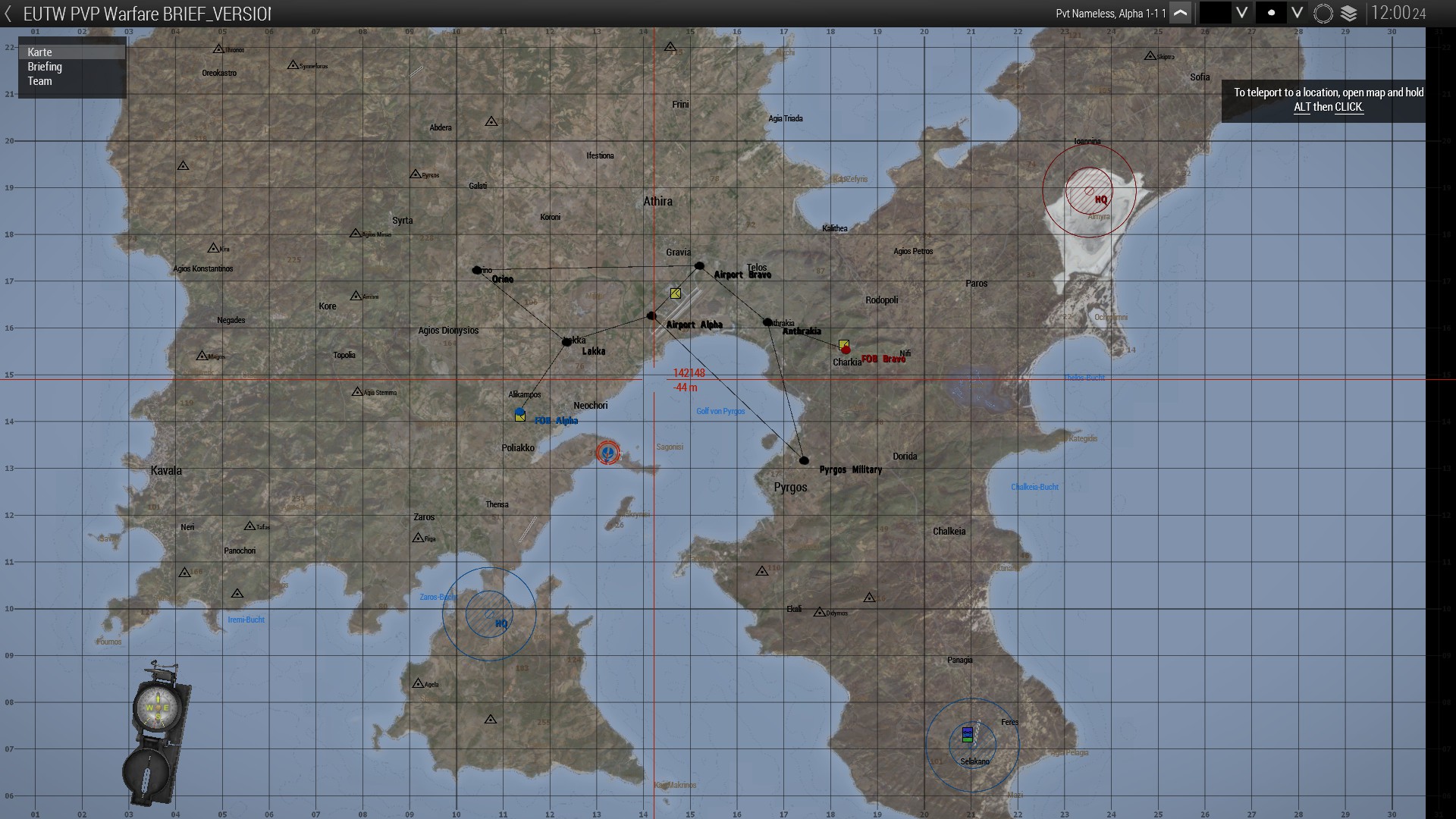 The Airfield from the north faction is above the HQ (north airfield)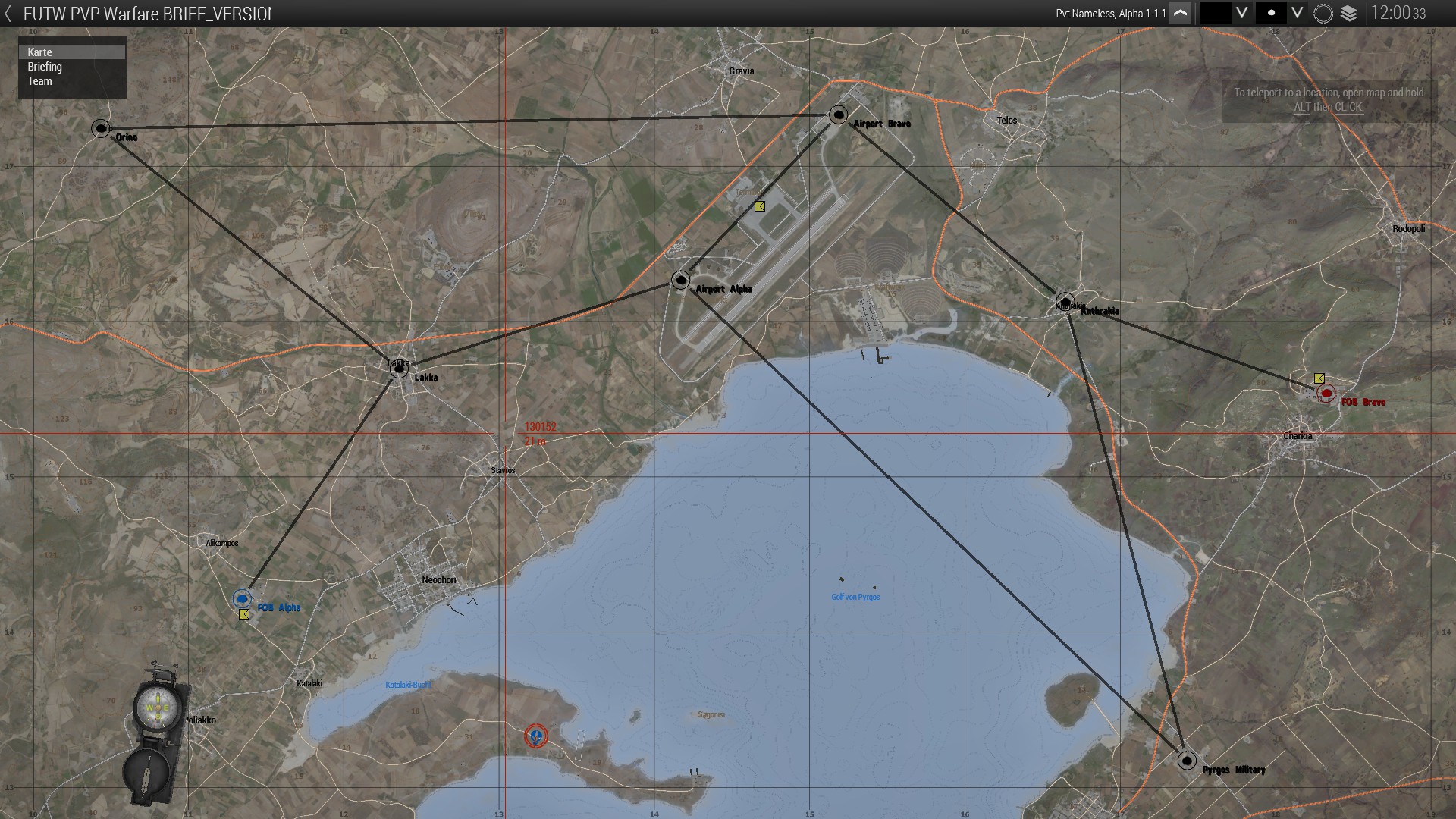 P.S. English is a hard language